He is a deeply-experienced public speaker who does not particularly like Conference Rooms
As a thought-leader, consultant and popular speaker, for thirty years Dr. Scott-Morgan has counseled leaders around the world. He has given more than a thousand speeches, presentations and workshops in over thirty countries, and in 1996 was named one of the Thirty International Consummate Speakers of the Year. Ten years later, one of the international management consultancies granted him an honorary Fellowship as a 'world-class thought-leader'. He is represented by Rosemary Scoular at United Agents.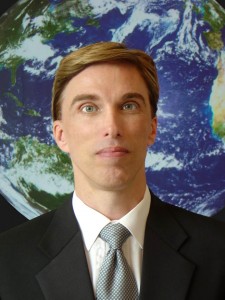 He has presented expert testimony to the Congress of the United States on the difficulties of overcoming legacies of the past, and has appeared before the World Economic Forum at Davos, as well as the assembly of the United Nations Industrial Development Organization (UNIDO), to advise on Unwritten Rules. He has been on radio and television innumerable times to discuss systemic barriers and threats, unwritten rules of behavior, and the potential impacts of technology on the future.
In addition to the more usual hotel-ballroom or conference-center venues (which he strenuously tries to avoid), Dr. Scott-Morgan has presented keynote addresses in an Austrian gothic castle, the inside of a huge converted Dutch gas-storage vessel, the top of Tower Bridge in London, a James-Bond set high in the Alps, a four-masted schooner in the middle of the Mediterranean, the hippopotamus house at Berlin Zoo, and the enormous Cirque Royal in Brussels – where the audience sat on the stage and Dr. Scott-Morgan stood alone in the auditorium. He once briefed the German press at a 'Breaking the Unwritten Rules' dinner where the unwritten menu was embossed on copper sheet, the food broke myriad culinary rules, and everyone sat at head-height tables reached by ladders where they were served by waiters on stilts.
He has himself hosted several top-executive meetings in locations ranging from the Tower of London, St Paul's Cathedral, and the stately home of Syon House, all the way to the New York Stock Exchange, the St James' Club in Hollywood, and the Schwarzenberg Palace in Vienna. He once hired a Palazzo on the Grand Canal in Venice where he demonstrated the power of Unwritten Rules by on command unofficially closing the Grand Canal for three minutes. On another occasion, while talking to an audience of company directors via satellite video-link, he showed how to imaginatively (and legally) Break the Rules that prevented them hiring a light aircraft to fly their corporate logo around the nearby harbor – Dr. Scott-Morgan simply parasailed in suit and tie across the bay, with their logo on a huge banner trailing behind him.