He is a deeply-experienced public speaker
As a thought-leader, consultant and popular speaker, for thirty years Dr. Scott-Morgan has counseled leaders around the world. He has given more than a thousand speeches, presentations and workshops in over thirty countries, and in 1996 was named one of the Thirty International Consummate Speakers of the Year. Ten years later, one of the international consultancies granted him an honorary Fellowship as a 'world-class thought-leader'. He is represented by CSA-Celebrity Speakers.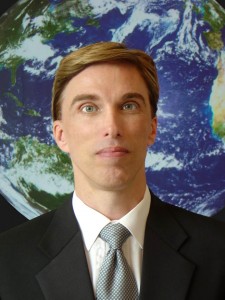 He has presented expert testimony to the Congress of the United States on the difficulties of overcoming the legacy of the past, and has appeared before the World Economic Forum at Davos, as well as the assembly of the United Nations Industrial Development Organization (UNIDO), to advise on how societies evolve. He has been on radio and television innumerable times to discuss systemic barriers and threats, the unwritten rules of the global economy, and the impacts of technology on the future of the international community.
In addition to the more usual hotel-ballroom or conference-center venues, Dr. Scott-Morgan has presented keynote addresses from the top of New York's Chrysler Building, the inside of a huge converted gas-storage vessel, a four-masted schooner in the middle of the Mediterranean, and the enormous Cirque Royal in Brussels – where the audience sat on the stage and Dr. Scott-Morgan stood alone in the auditorium. He has himself hosted several top-executive conferences in locations ranging from the Tower of London and St Paul's Cathedral to the New York Stock Exchange and the St James' Club in Hollywood.